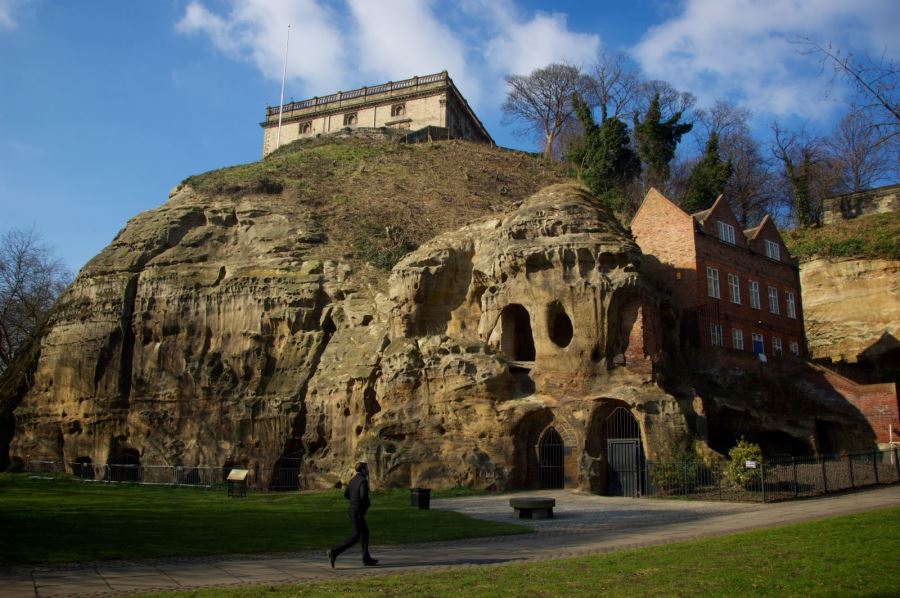 Whilst the Castle is closed, you can visit the many other places to see in and around Nottingham
It may not be the medieval fortress one might expect, but standing high on its craggy clifftop, Nottingham Castle is certainly a grand sight.
While various castles have come and gone from great castle rock since the Middle Ages, the current ducal palace was built in 1875 and has remained a heritage attraction and art gallery ever since.
Having closed its doors this week for a fantastic £32m Heritage Lottery Funded redevelopment, the planned improvements include a new visitor centre, adventure playground, land train, more cave tours and exhibitions detailing Nottingham's thrilling history.
Sadly we have to wait until 2020 to see what exciting changes will have taken place, but in the meantime there's still much to see in the city!
Below we've put together some alternative ideas of where to get a taste of the wonderful caves, history, art and nature in Nottingham. Read on and get exploring this wonderful city!
Robin Hood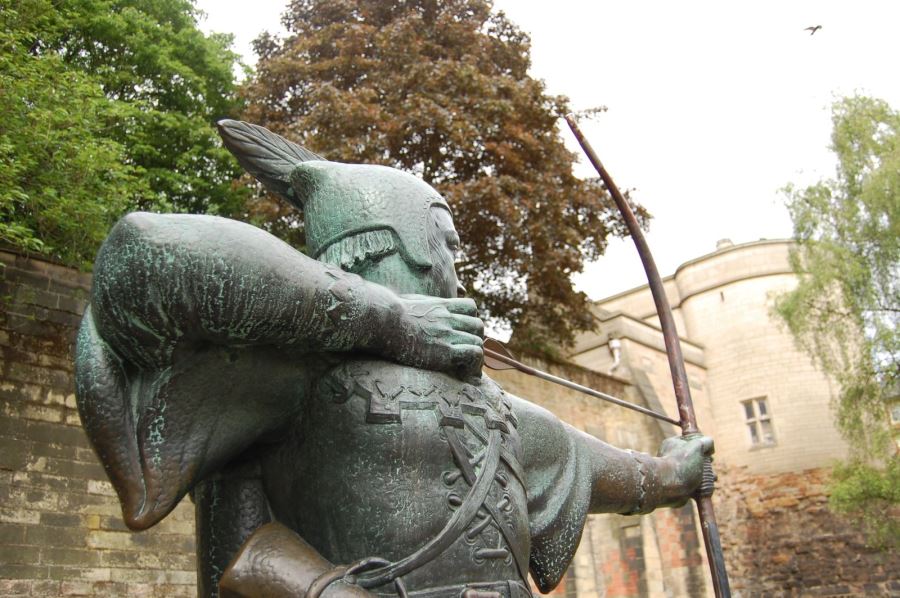 With its themes of social justice, rebellion and adventure, the tale of Robin Hood is universally treasured.
While a new gallery chronicling the history of our famous outlaw is being developed at the Castle, there are still several places to discover the Robin Hood story in Nottinghamshire.
Head to the Robin Hood Experience on Friar Lane for the sights, sounds and smells of Medieval Nottingham. Over three floors, this small museum brings the characters of Robin Hood to life with cinematic hologram technology, recounts the famous tales, and involves various activities for children. You can also browse the gift shop to pick up a great Robin Hood souvenir.
Set to open at the end of summer 2018 in the heart of Sherwood Forest Country Park is a new visitor centre developed by the RSPB. Take a trail through the forest to find Robin's hideout at the Major Oak.
Wander into Edwinstowe to check out St Mary's Church where Robin and Marian were married, or try your hand at archery!
History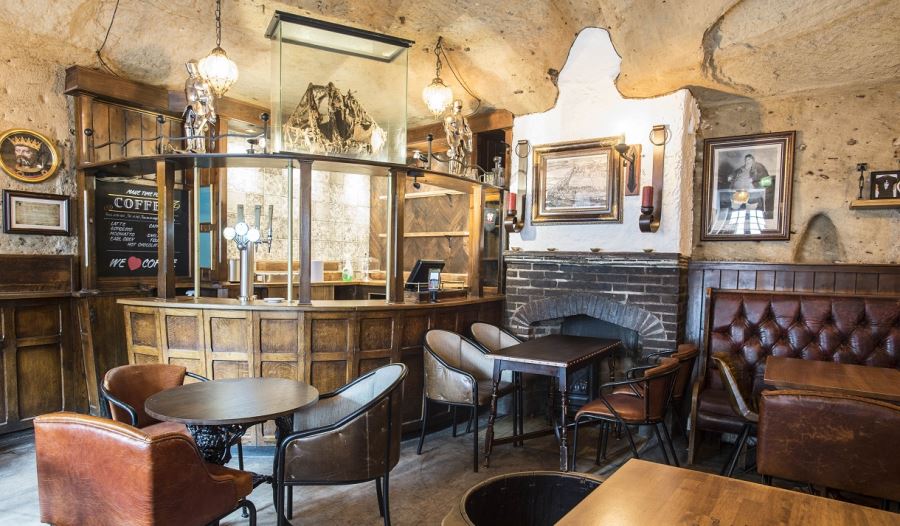 Nottingham has also been a key location in the development of social and democratic ideas such as the Reform Act Riots, the Luddites, the Chartists, and the English Civil War.
Within the Castle regeneration project, new exhibitions are being developed to do justice to this compelling history.
For a dramatic retelling of Nottingham's tumultuous history with the man himself, join The Robin Hood Town Tour, which runs most Saturdays (March – October) at 2pm. This award-winning tour is led by the charismatic Ezekial Bone who gives a spirited and in-depth retelling of Robin Hood's story, and a great insight into the culture of Nottingham today.
While the Museum of Nottingham Life at Brewhouse Yard also goes under transformation, it's neighbour Ye Olde Trip to Jerusalem remains open, as it has done for the past 800 years. A must-see for any visit to Nottingham, its fantastic interior is carved out of the castle rock, making for cosy nooks and atmospheric rooms to explore. Make sure to check out the old pictures, maps and relics of Nottingham past on the walls of each room and ask about cave cellar tours at the bar.
A more grisly side to Nottingham history can be found at the National Justice Museum. Situated in an 800-year-old gaol and courtroom, you can explore exhibitions on the history of crime and punishment through the centuries, be put on trial in the grand courtroom, or descend into the dark cave cells beneath.
Caves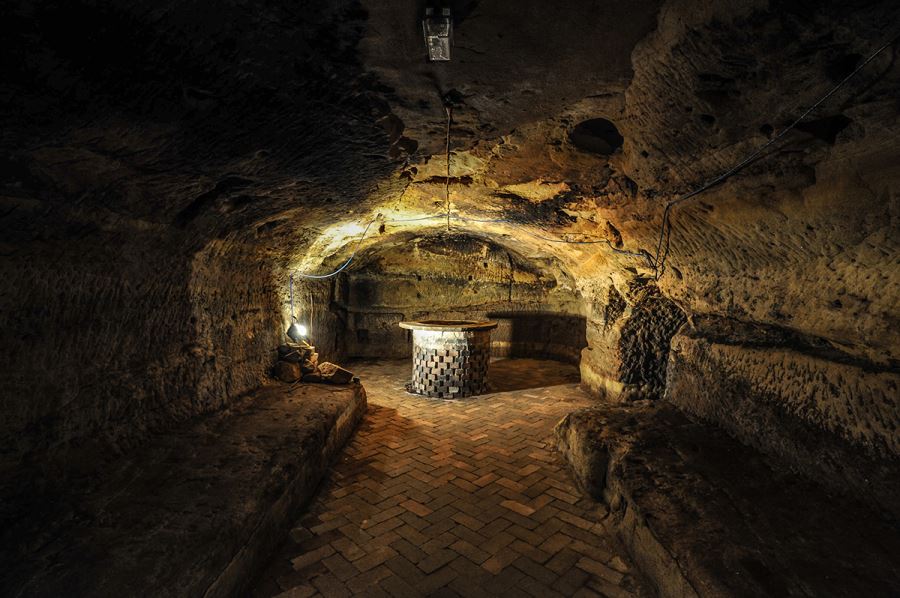 The mammoth rock on which Nottingham Castle stands is not just there for decoration.
Within it are numerous carved tunnels, such as the famous Mortimer's Hole, which were used as escape routes, dungeons and more.
While only one cave has been previously accessible to the public, by 2020 more of the Castle's caves will be open. In the meantime, Nottingham has over 800 caves beneath its streets and ready for exploration!
Situated in Broadmarsh Centre is City of Caves, Nottingham's prime cave experience. Chronicling the history of the city's curious underground world, learn about the caves' previous purposes, as bomb shelters, dungeons, tanneries, homes and more.
One of the UK's only surviving Victorian music halls, The Malt Cross is a beautifully unique café-bar situated on St James' Street. Heaps of history lie within its walls, from its days as a medieval Carmelite Friary to nights of debauchery in the Victorian era. Take a guided heritage tour on Wednesdays or Saturdays, or check out one of their underground events including poetry nights or drum circles deep in the caves!
Stunning Views & Gorgeous Gardens
Down in the city it's easy to forget the peaceful serenity held in the outer bailey of Nottingham Castle. With historic gardens, shady trees and stunning views over the city, this out of the way haven provided a great place to relax and get a brilliant photo of Nottingham from above. While an adventure playground and land train are in the works for 2020, there are more spots to check out not far away.
Nottingham Castle is visible from the top of Green's Windmill in Sneinton, and the two feature on many old drawings at opposing ends of Nottingham. The mill is now a science centre dedicated to George Green, a working class lad from Nottingham. He became one of the leading scientists of his day, and features a park and flower garden.
For long afternoons of picnicking and a break from city life, it has to be the Arboretum. A short walk or tram ride from the city centre, this park boasts gorgeous greenery, charming hills and a small lake. It is even said to have been the inspiration JM Barrie's Never-Never Land in Peter Pan!
Art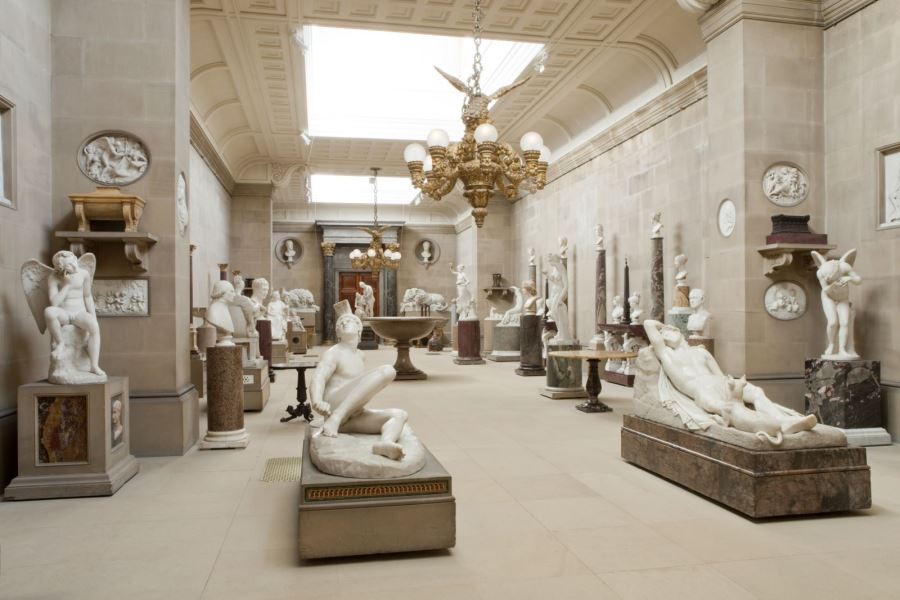 After laying derelict for many years, the ducal palace was reopened in 1875 as the first municipal art gallery outside of London, meaning that art was finally made available for the general public.
These days we are creative to the bone, and Nottingham has a blossoming art scene which sees some top notch international and local exhibitions.
With variety of exhibitions each year, Nottingham Contemporary is the city's number one destination for international modern art. The RIBA award-winning building is bright and airy with a café and an eclectic mix of creative events, regular live music, cinema nights and workshops.
If you prefer a touch of the old world in your art expeditions, take a day trip to the magnificent Chatsworth House. Showcasing the grandeur of previous centuries, you can find Lucian Freud, Rembrandt, John Singer Sargent and more, plus sumptuous interiors brimming with historical features.
Castles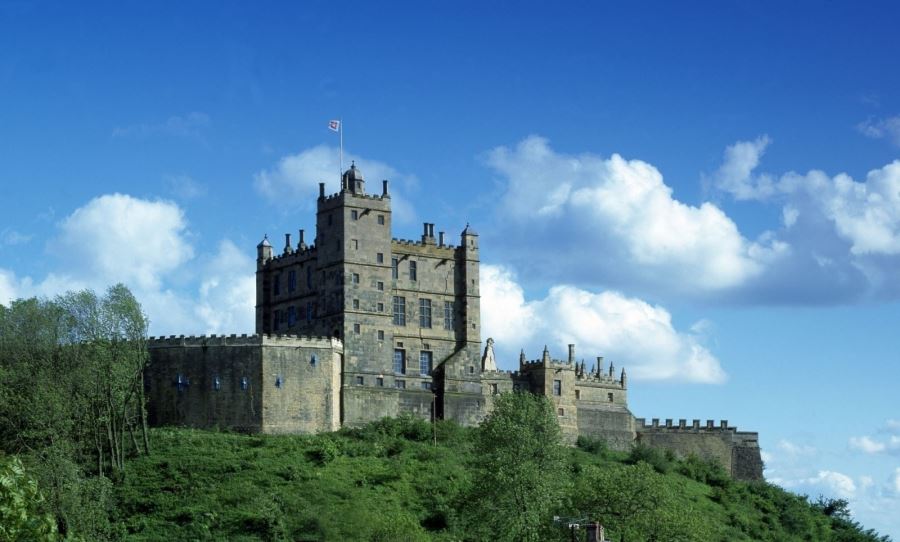 Of course, Nottingham Castle is not actually a castle – we burnt our previous castle down in 1832. But it may be that you're longing to see turrets and battlements fit for ages gone by.
Luckily, there are quite the number of fortresses in Nottinghamshire, from the traditional stronghold to the idyllic fairy-tale home.
Driving through north of the county, it's always a pleasure to see Bolsover Castle on the horizon. High on its hill, this Stuart mansion features delightful views, a romantic ruined terrace range, and is a Scheduled Ancient Monument.
For a truly romantic setting, head to the divine Belvoir Castle, south of Nottinghamshire. Built in 1800, the exquisite interiors will set your imagination alight, while the manicured gardens make for the perfect walk in all seasons.


---

This blog was written by Sophie Gargett, Marketing Assistant at Visit Nottinghamshire.
RELATED