Drivers are being reminded that significant changes to Nottingham's road network come into force soon, with plans to pedestrianise Collin Street and other parts of the Broadmarsh area due to begin in August.
The whole scheme has won Government financial backing with the City Council successfully securing £20m Transforming Cities funding for the ambitious public realm scheme.
The changes mean that drivers who usually use Collin Street and Canal Street will need to use the Southern Relief Route from Sunday 9th August once the road changes are in effect.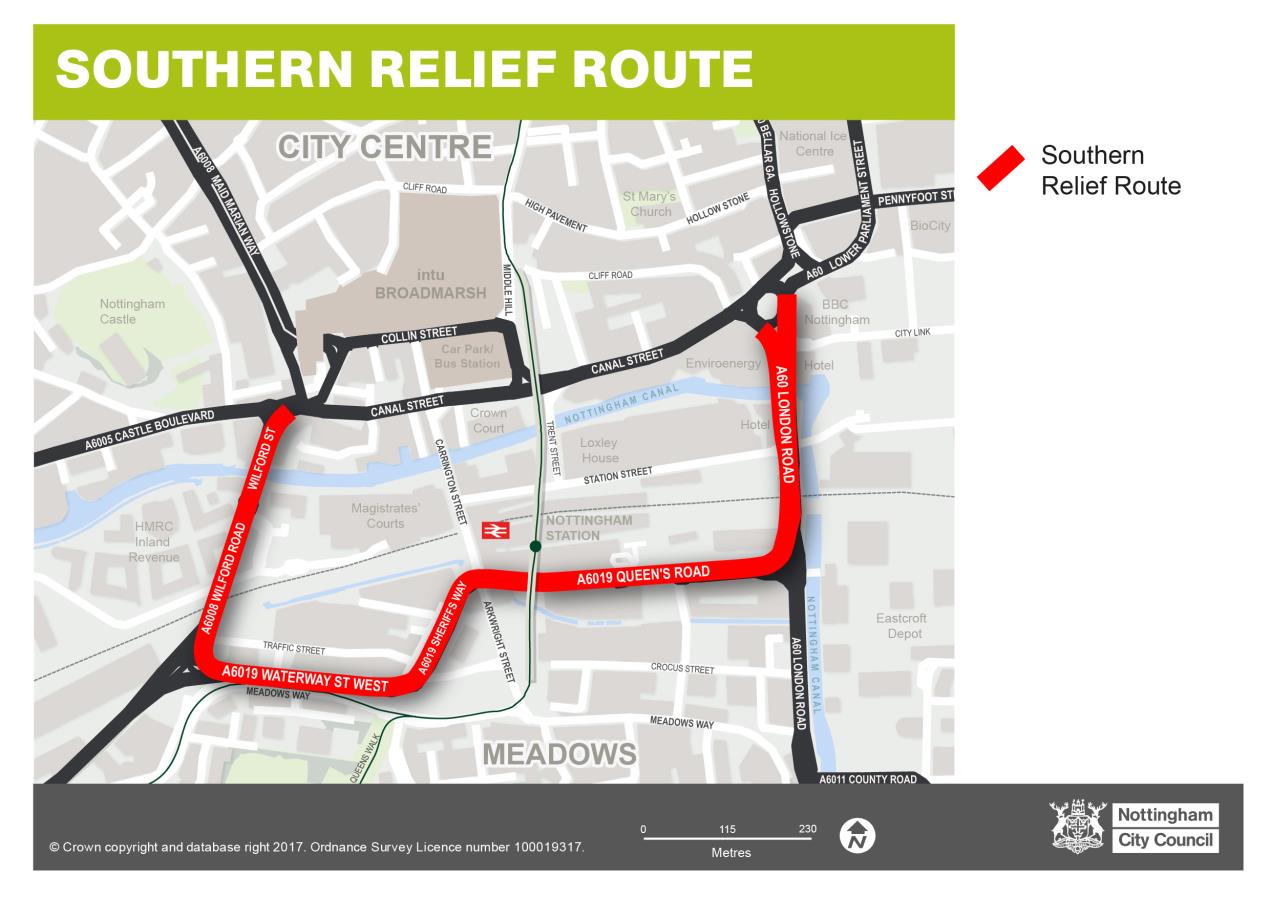 Once the road changes are in place work will begin to pedestrianise Collin Street and part of Carrington Street, next to the proposed new library, and transform the southern part of Middle Hill and the area around the new City College and establish a new environment on Canal Street to facilitate the future opening of the new bus station and car park
Councillor Adele Williams, Portfolio Holder for Public Transport, said: "These are dramatic changes to the roads in Nottingham which we have won £20m of Government grant to complete – but all for the better to meet our carbon neutral targets and to create a great new environment for local residents and visitors to the city. The Bus Station, close to Nottingham Station and tram stops, is in a key location and will provide excellent connectivity for citizens and visitors. The changes also significantly improve people's ability to enjoy and cross the city centre by bike or on foot.
"Local people have been incredibly patient while we undertake these transformations, and the changes in the area already show that our plans are drastically improving the Broadmarsh area. We are letting people know about these changes as early as possible to keep the public informed so they can begin to plan their journeys better with these changes in mind – changes which I can't wait to be completed given the improvements it will bring to our city centre."